By Jeff Wilson, Jeff Wilson
Staying in this house was never in the plan. We'd hoped to move into this little house in town for a couple of years, remodel and flip it, and then move to the country to live "off the grid." But then it happened. We fell in love. Not only with our "little blue house," but also with all that town life had to offer.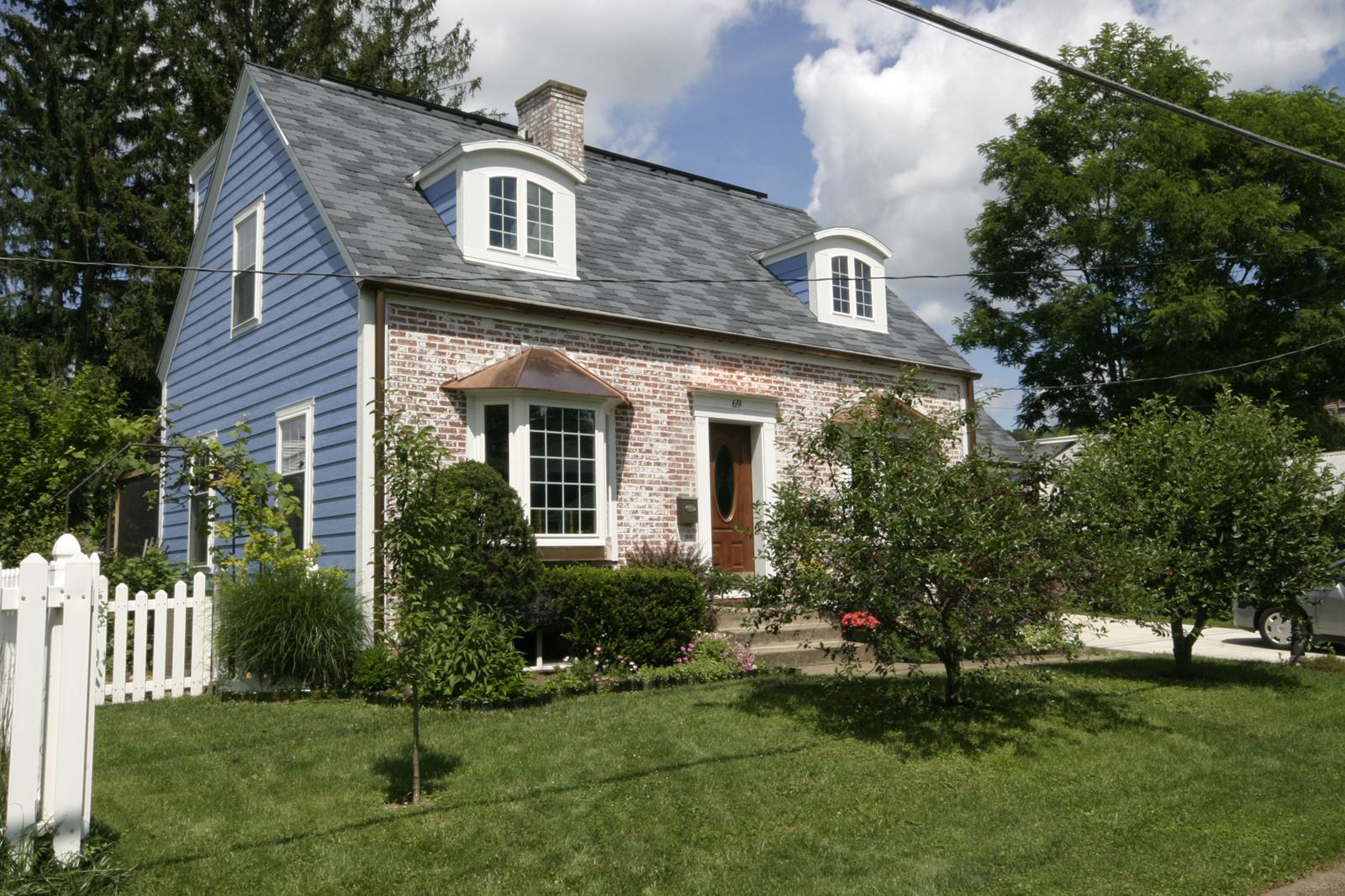 Walking the kids to school, biking to the farmers' market, walking up-town to attend a lecture or a concert at the University. Not to mention the high-speed internet access that let us work at home. After watching many of the "country families" spend hours in the car each day commuting to town for work, school, activities, and socializing, town life was becoming very appealing. But we had a problem.
The "little blue house" was a leaky, rotting sieve. Not only was it hard to heat in the winter and hard to cool in the summer, but humidity levels were either unbearably dry or damp, depending on the season. No matter how much we spent on energy bills, we weren't comfortable. How could we "live" with this house into the future? We'd already "weatherized" the house in many, small ways. We'd even added blown-in cellulose insulation to the walls and attic. Still, the house performed miserably. We could only keep the energy costs down due to its size – 1000 sq ft. There had to be a better way.
Ever since I helped my Dad build the passive solar home I grew up in, I've hoped to build my own brand new "green" home. With 25 years in the building industry under my belt, I'd never lost sight of that goal, keeping my finger on whatever green building techniques and products were out there. We'd gone as far as buying the land in the Ohio Appalachian hills where we hoped to settle, but now the whole plan had changed.
Then it occurred to me that we weren't the only homeowners facing these problems. There had to be a way to address all of the issues of owning an older home. A way to bring it into the 21st century and make it work into the future. A way to incorporate the best of new green building, but preserve our location and our very rich, green town life. Enter the Deep Energy Retrofit.
A Deep Energy Retrofit is a process that attacks every aspect of an older home's energy use, scrutinizing it and maximizing energy savings at every turn. Then, once the home has cut its energy use by 50%-90%, renewable energy is added for a very powerful one-two punch.
We started with a HERS home energy audit done by Andrew Frowine from SaveGreenUSA. Andrew gathered data about our building envelope, including insulation, window types and sizes, and many more details. Then he performed several tests, including a blower door test to determine just how leaky our home was, a duct blaster test to determine the state of our HVAC ductwork, and thermal imaging to actually "see" where our home leaked energy. Andrew turned all of the data into a detailed report, which helped us decide how to design our DER.