Where Has All The Energy Gone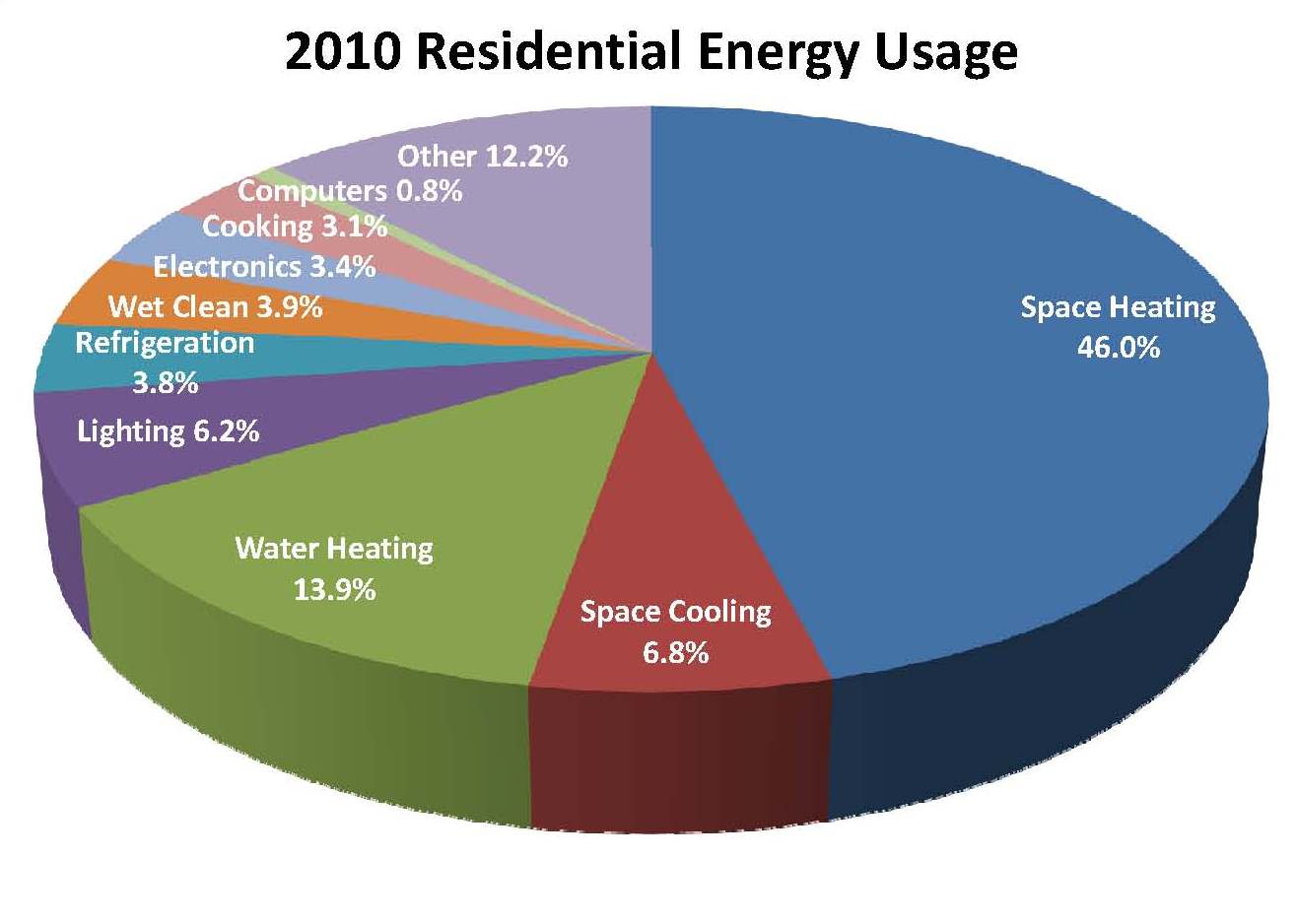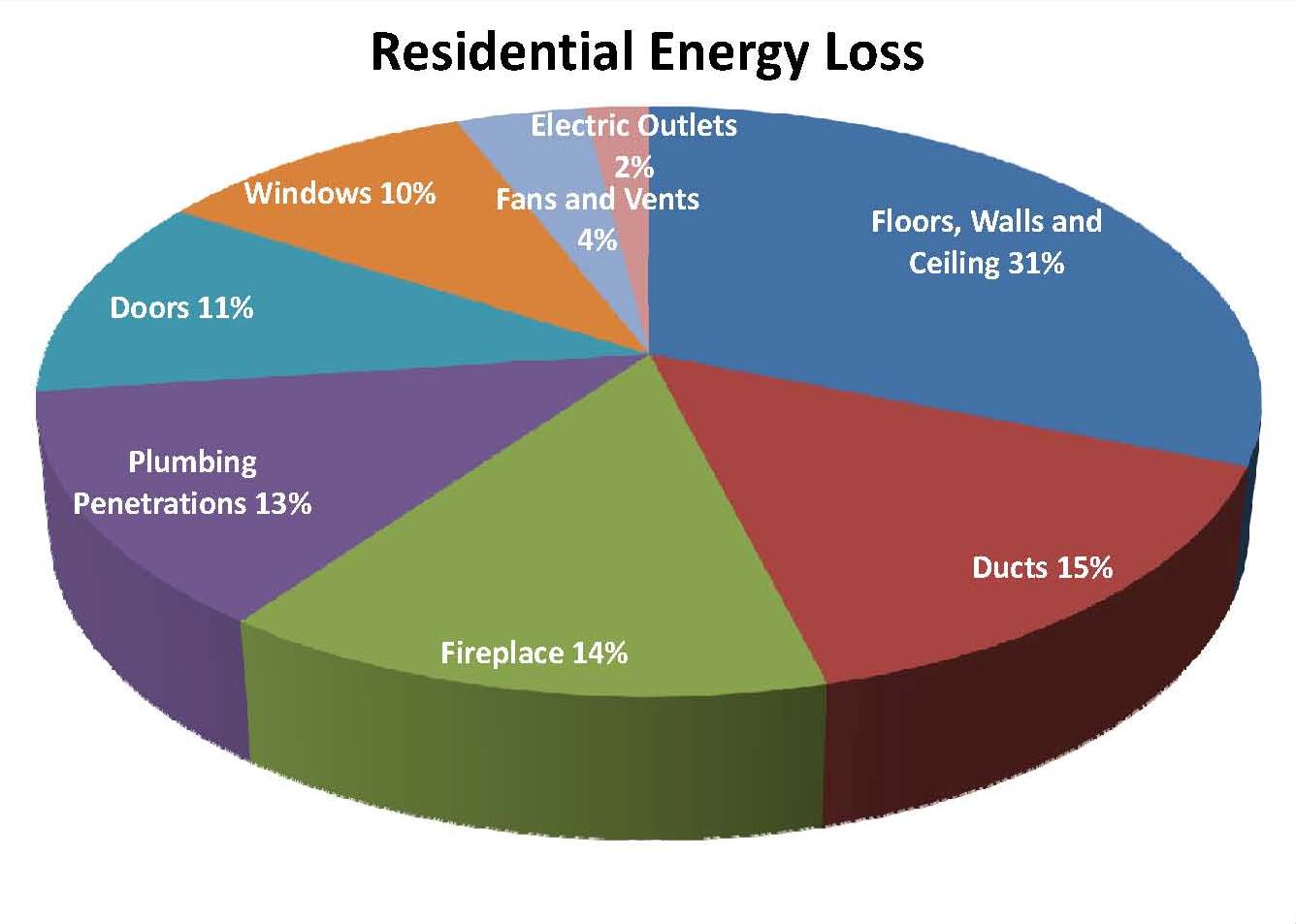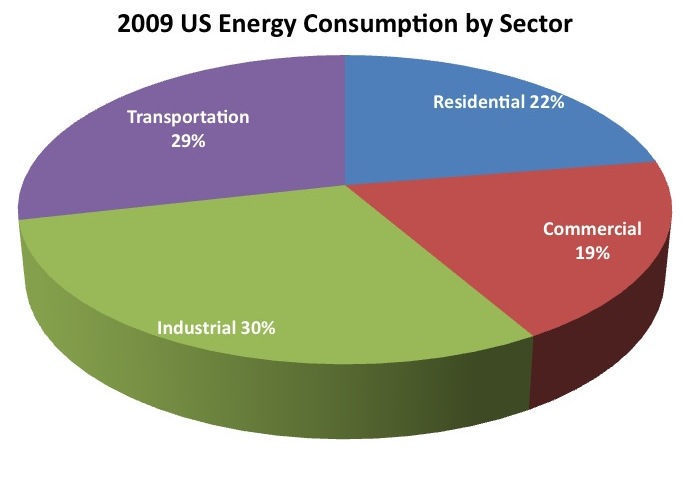 Many existing home were not built to be as energy efficient as necessary for today and the future. For cost reasons and environmental reason, it is important for us to fix our house to be more energy efficient.
The first chart (source: EPA) shows that close to 70% of energy is used in space heating, space cooling and water heating. The second chart shows the major problems areas where the energy is wasted in heating and cooling. It is quite obvious that that improvement in these areas can reduce energy consumption. They are also best done during a remodel.
Here is a list of things can be done to improve the energy efficiency. They are in order of easy of doing as well as cost effectiveness.
Reduce energy consumption. In particular, many electronic devices consume power even when they are in idle or sleep mode. Turn these devices off by using a smart power strip.
Air seal, including ducts
Add insulation to attic, crawl space, external facing walls and ducts. See insulation information for tips on what and how much to use.
Change to energy efficient appliances such as refrigerators, cooktops, dishwashers, laundry machines, when it is time to replace them. Tips on choosing the right appliances can be found here.
Change to energy efficient furnace, air conditioners and water heaters when it is time to replace them
Change to energy efficient windows. See windows for tips on choosing the right windows.
Install renewable energy sources such as solar PV, solar thermal, after taking the above measures.
It also turns out that air sealing and insulation can improve the comfort of the house as the temperature can be maintained more uniformly throughout the house at all times. Better windows can also remove that chilling feeling when you get nearer the window.