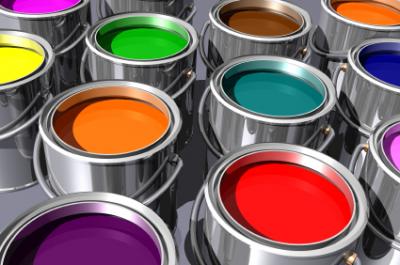 Volatile Organic Compounds (VOCs) are chemicals such as formaldehyde. They come into the household in different ways
As binders or glues for engineered products such as particleboards
As solvent and color pigment in paints, varnish and coating.
Depending on the product, the VOC may take a short time to disappear or may take much longer time. VOCs from paints tend to disappear fairly quickly since the layer of paint applied is typically rather thin. Airing the house out adequately after application will remove most of it. VOC embedded in particle board may take 3-5 years to lose half of it. In any case, it is not a good idea to have any trace of VOC inside the house.
Fortunately, products without VOCs are available and manufacturers have to disclose any VOC used. It is most important to check the label. See the sections on paint, flooring for additional information.