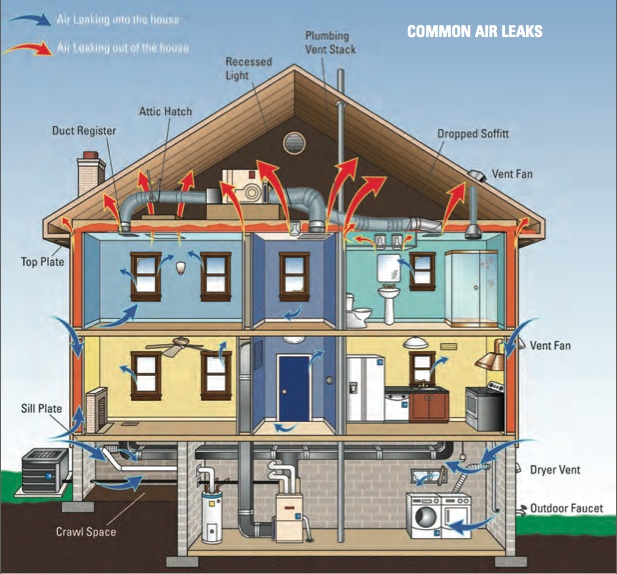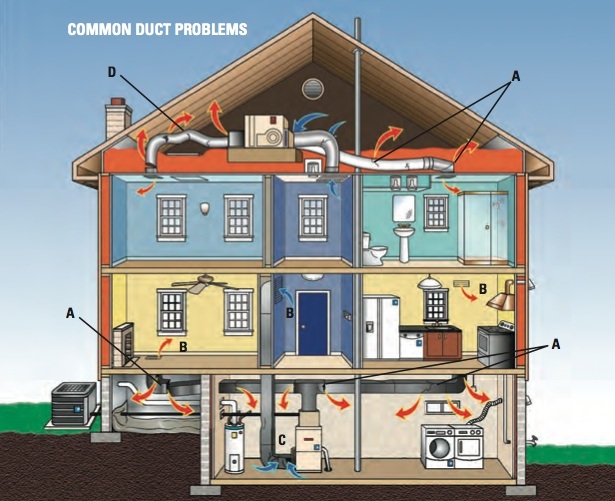 The pictures here show very clearly the common spots where warm air from inside the house can leak outside and cold air from outside can leak inside.
Leaks from ducts will not only waste money in heating or cooling, but will also introduce undesirable air into the living spaces from attics and crawlspaces which are typically not the cleanest environment.
The US Department of Energy research estimates that a typical 2000-sq ft home has cracks totally 3 miles long, which is about equivalent to having a 3-sq ft hole in the house.
Things to do:
Seal all joints between walls, stud, joists, ceiling, floors.
Seal around plumbing, ducts, recess lights, duct registers, duct returns, vents
Seal all ducts
Seal attic and crawlspace hatches with rubber seals