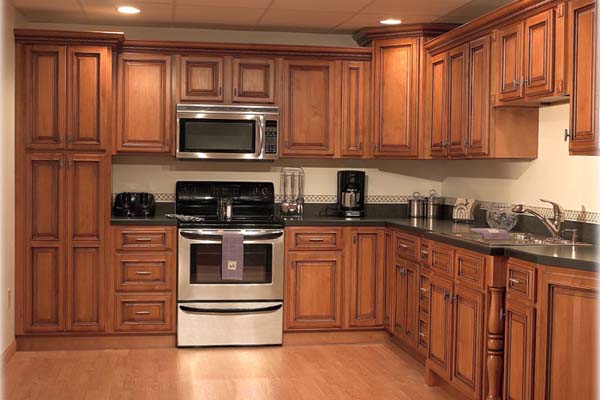 Cabinets can be expensive to replace so it is important to pick the right ones. From the green remodel perpective, two areas deserve attention. The first is the source of the material which is typically some form of wood. Using material from sustainable source is highly desirable. For instance, the Forest Stewardship Council (FSC) certifies that wood harvesting is properly managed and forests are replanted to ensure lasting and sustainable supply of forestry. The second concerns the additives such as glues to manufacture the cabinets and the finishing. The wrong type of glue and finishing can emit volative organic compounds (VOC) for long periods of time, imparing the indoor air quality. Many VOCs are known to be hazardous to health.
Here are specific things to consider for when choosing environmentally friendly cabinets.
Choose (FSC) certified wood, or reclaimed wood
Adhesives used in plywood and particle boards should be formaldehyde-free
Look for finishing with non-toxic, such as waterborne stains and paints
Overall, the cabinet should not emit any volative organic compounds (VOC) which can be health imparing
Choose products that are locally manufactured and prefer local materials
Consider refurbishing or refacing rather than buying new ones.
Old cabinets can be recycled. Reusing kitchen cabinets in the garage or basement is another good way to avoid waste.
Green cabinets should carry green certification labels. For a list of applicable labels, see
Green Certifications
.