Incandescent light bulbs, which have been standard for over a century, will be phased out of manufacturing in a couple of years in the US to give way to more energy efficiency products.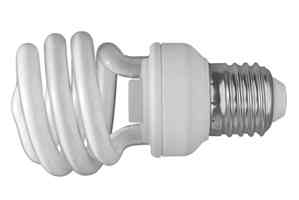 Compact fluorescent (CFL) bulbs consume only about a quarter of the energy of incandescent bulbs producing comparable amounts of light. They also last several times longer. In the early days of CFL, there were three drawbacks. One was the color of the light was deemed too 'cold'. Second was the presence of mercury. Third was the slow starting of CFLs. Since the introduction over a decade ago, manufacturers have basically overcome these probables. Nowadays, CFLs come in different color temperatures – from that of the old incandescent to that of fluorescent tubes. Mercury level has been reduced to way below EPA thresholds. These traces of mercury do not leak out unless the glass is broken. However, it is still important to properly dispose of CFLs, similar to fluorescent tubes, in waste recycling locations. Furthermore, the better quality CFLs start almost instantly.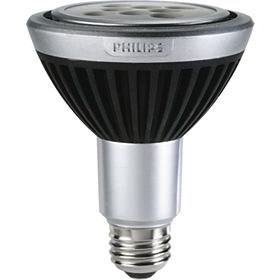 Light Emittting Diode (LED) lamps are starting to come to the residential market. LEDs efficiency is currently on par with CFL but is on a fast improvement path. The most significant advantage of LED lamps is that they last over 20,000 hours. Initial application of LED technology works particularly well for flood or spot lighting as replacement lamps. However, new fixtures are being designed to exploit fully the other aspects of the technology to provide light control and to create new lighting effects not possible with conventional incandescent or CFL fixtures. For example, some LED can down light fixtures offer good spot lighting, a fair amount of light washing on walls, dimming control, proper heat dissipation and proper air sealing. LED lamps and fixtures are coming to market very quickly. New light fixtures should be considered during a remodel.
The following table depicts some of the most commonly used household lamps, comparing the energy efficiency, life and cost (as of 2011) of the incandescent/halogen, CFL and LED technologies. The ultimate choice is finding the most efficient lamp for the application. In the future, there will be even more choices of fixtures not only to optimize lighting needs but also to provide a desired ambience for each living area.
| Type | Bulb | Base | Technology | Watts | Lumens | Lumens / watt | Life (hrs) | Retail | Model | Image |
| --- | --- | --- | --- | --- | --- | --- | --- | --- | --- | --- |
| General | A19 | E26 | Incandescent | 60 | 840 | 14.0 | 1000 | $ 1 | GE 41028 | |
| General | T2 | E26 | CFL | 13 | 840 | 64.6 | 10000 | $ 4 | Westinghouse 37945 | |
| General | A19 | E26 | LED | 12 | 800 | 66.7 | 25000 | $ 25 | Philips 409946 | |
| Narrow Flood | PAR20 | E26 | Incandescent Halogen | 35 | 400 | 11.4 | 2500 | $ 8 | Sylvania 14464 | |
| Narrow Flood | PAR20 | E26 | CFL | 9 | 350 | 38.9 | 8000 | $ 12 | Westinghouse 36692 | |
| Narrow Flood | PAR20 | E26 | LED | 8 | 350 | 43.8 | 50000 | $ 38 | Sylvania 78637 | |
| Candelabra | B10 | E12 | Incandescent | 25 | 150 | 6.0 | 2000 | $ 2 | Philips 168245 | |
| Candelabra | B10 | E12 | CFL | 3 | 120 | 40.0 | 25000 | $ 13 | TCP 01565 | |
| Candelabra | B10 | E12 | LED | 3 | 100 | 33.3 | 20000 | $ 24 | TCP 16339 | |
| Flood | PAR38 | E26 | Incandescent Halogen | 100 | 2030 | 20.3 | 3000 | $ 20 | GE 10473 | |
| Flood | PAR38 | E26 | CFL | 26 | 1300 | 50.0 | 10000 | $ 20 | GE 80895 | |
| Narrow Flood | MR16 | Bi-pin | Incandescent Halogen | 20 | 185 | 9.2 | 5000 | $ 13 | Sylvania 58532 | |
| Narrow Flood | MR16 | Bi-pin | LED | 4 | 100 | 25.0 | 45000 | $ 40 | Philips 408278 | |