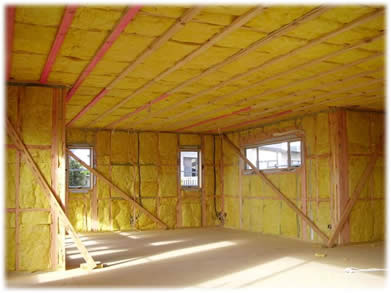 Insulation should be applied in:
Attic, or roof if there is no attic
Crawlspace
External facing walls
Around ventilation ducts (to at least R-8)
Insulation should be applied after careful air sealing to close off all places for air leakage. Except for closed cell foam which acts like a sealant, most insulation materials allow air to pass through, although slowly. Any air passage into the living space will create air movement, resulting in heat loss or infiltration.
There are many different types of insulation materials with different performance characteristics and different costs. Fiberglass batts have been used extensively in residential applications. They are quite efficient and cost effective. More recently, cellulose which made from recycled newspaper is gaining popularity. It is a greener material because it takes less energy to make. It is also fairly easy to install and offers good insulation. Foam, which has seen many commercial applications, is getting used in homes. Foam has great insulation property but unfortunately is made from petroleum. Click here to find out the many types of insulation materials, their characteristics and best applications of many types of insulation materials.
Insulation must be installed properly. The cavity to be insulated must be completely filled with the insulation material. Blown in type materials are easier for achieving this goal. More care is required to install batt type materials. For example, in a simple rectangular cavity, the material must touch all six sides of the cavity being filled. Usually these are the wallboards and framing studs. If there are obstructions such as cables, blocks, or screws, the insulation materials must be shaped properly for a tight fit. Stuffing the material behind or around obstructions is not a quality installation. Any gap, void or compression will degrade the insulation effectiveness. The quality of installation should be verified with infrared camera scans and blower door tests. Different techniques are required for installing different types of materials. It is best to consult or hire a certified and experienced professional for the job.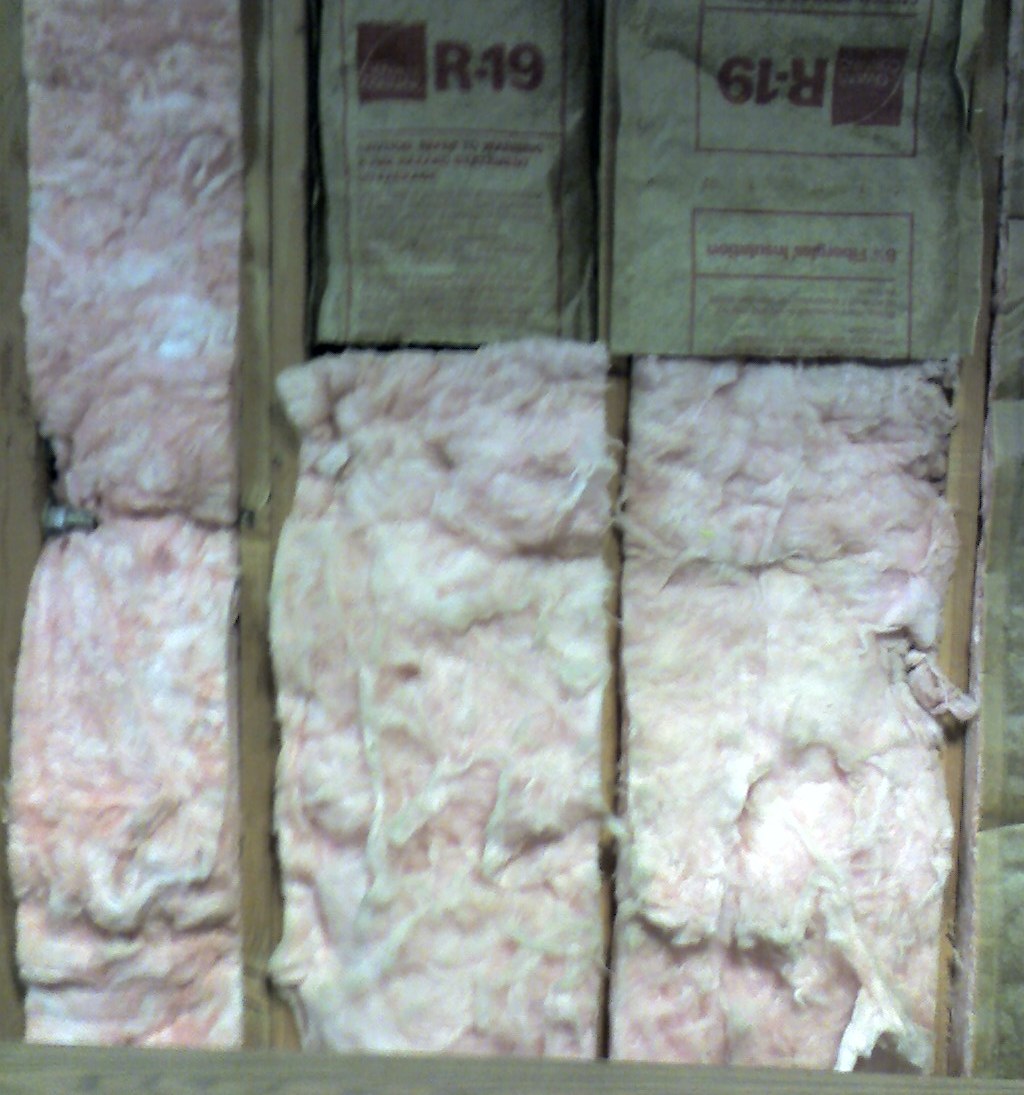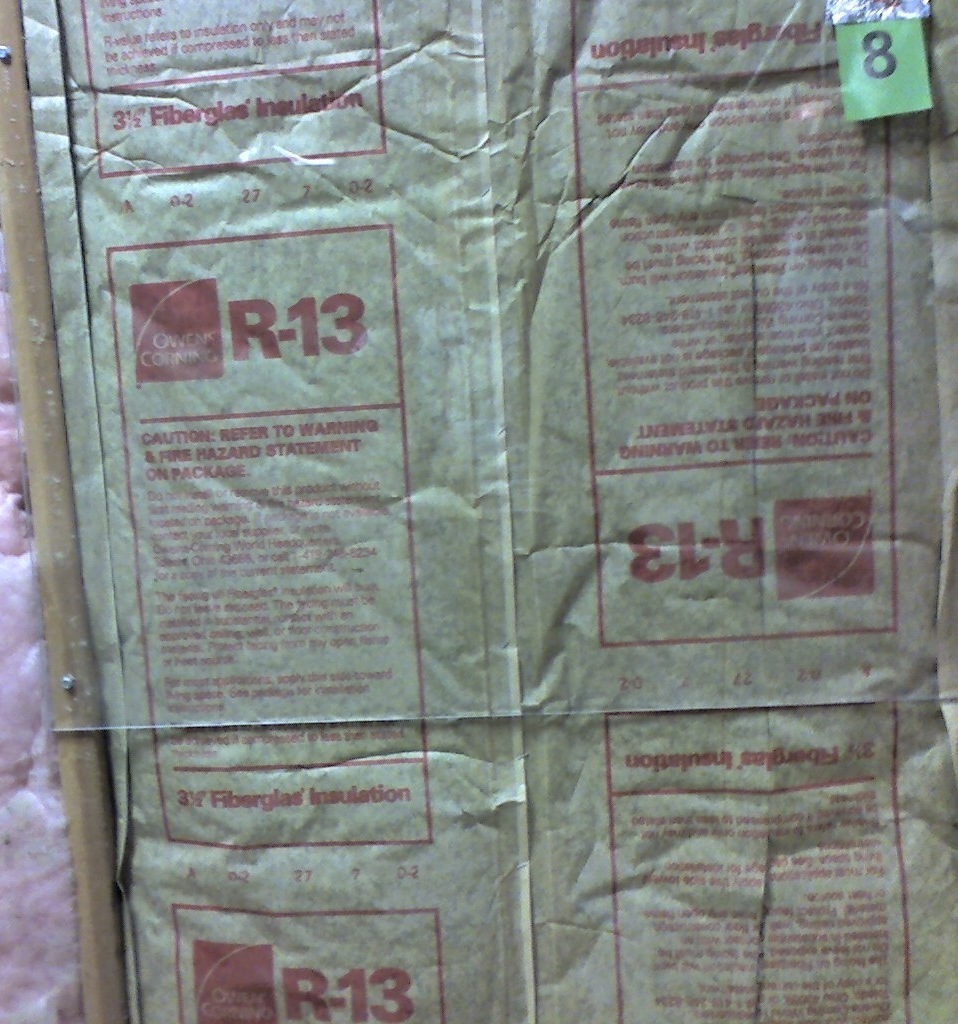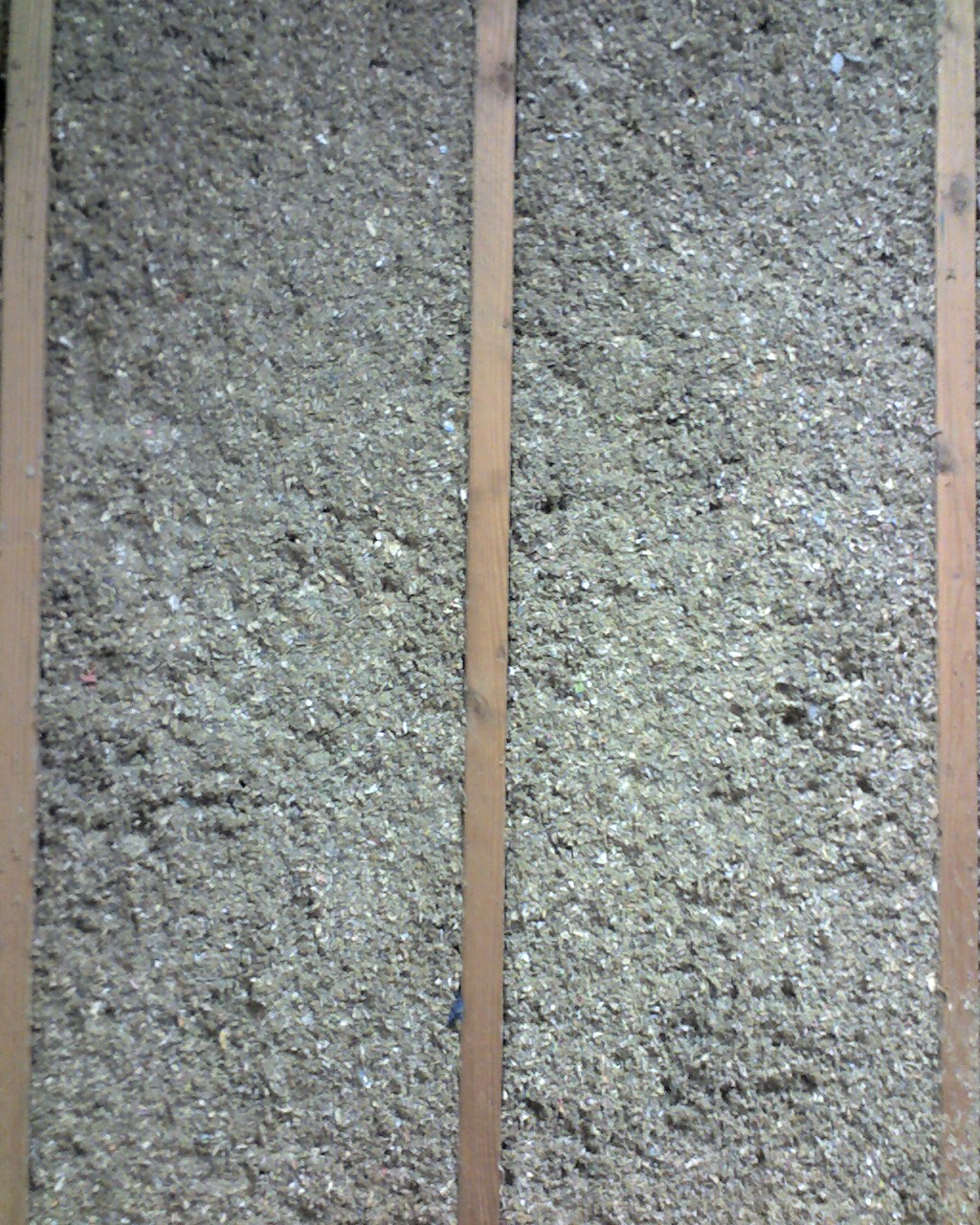 The US Department of Energy recommends levels of insulation in various climate zones, taking into account the average energy cost in the zones. Click the pictures to enlarge. For more details see DOE Insulation Recommendation.